What are your rights as a carer?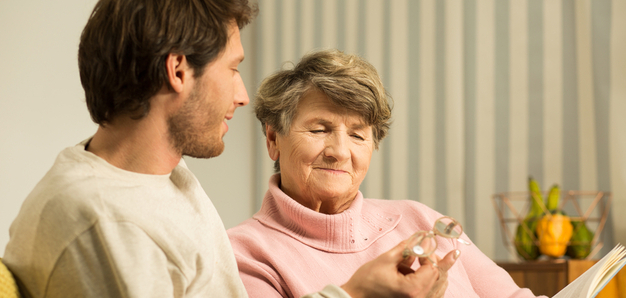 20-11-2015
If you care for someone, then you're in good company - the latest Census in 2011 showed there were 6.5 million carers in the UK, with more recent estimates putting the figure even higher at 6.8 million.
These unpaid carers are said to save the NHS an incredible £132 billion a year - that's almost the cost of funding a second NHS, according to a recent study by Carers UK and Sheffield University.
Carers UK is using Carers Rights Day today to highlight the often under-valued contribution carers make. The charity's chief executive, Helena Herklots, says: "If even a small percentage of people were unable to continue caring, the economic impact would be catastrophic."
And yet many carers may feel under immense pressure, emotionally, physically and financially, with eight out of 10 reporting that their caring responsibilities had had an impact on their finances.
LionHeart support officer Clare Davis says it's vital carers acknowledge the role they play and reach out for support if they need it.
"You might feel time spent supporting a partner, friend, parent or relative is just part of your weekly routine and doesn't make you a carer," she explains. "However, if you are helping care for someone else who is in ill-health, frail, has a disability or mental health difficulties and would struggle to cope without your support, then you are a carer."
It's important to know what your rights are so you can get the help you're entitled to.
Social Services
You have the right to request a carer's assessment from your local council to see if you are entitled to financial or practical help, or other forms of support.
Benefits
You may apply for Carer's Allowance if you spent at least 35 hours a week caring for someone in receipt of disability benefit and meet certain financial criteria. If you care for someone for at least 20 hours a week, you could get Carer's Credit, which is a National Insurance credit for carers.
Your rights at work
If you are trying to juggle a job with caring commitments, you might have some legal right to workplace support. These include:
The right to request flexible working if you have worked for your employer for at least 26 weeks

The right to request unpaid parental leave for up to 18 weeks if your child is aged under five, or under 18 if disabled

The right to take reasonable unpaid time off in an emergency

The right not to face discrimination or harassment, where you feel you are treated less favourably at work because of your caring responsibilities
How can LionHeart help?
Caring for someone can leave you feeling overwhelmed, tired and with little time for yourself. It can also lead to financial worries if you have to make lifestyle changes, and navigating the benefits system can be very stressful. Carers may also suffer ill-health themselves, as they often put their own needs on the back burner.
Clare says: "You may feel completely overwhelmed by the changes in your life, and don't know where to turn. We can offer an immediate response and help you find the information you need when everything else feels too much."
LionHeart can offer tailor-made support and help for RICS members and their families in many situations, including:
Preparing for a carer's assessment to ensure your needs are fully taken into account

Claiming any benefits or tax credits you're entitled to

Financial assistance, in certain situations

Finding local agencies and bodies which can support you

Learning about power of attorney or your legal rights, including a possible referral for telephone legal advice

Talking to one of our qualified BACP counsellors about the emotional impact of caring
Call us on 0845 6039057 or email info@lionheart.org.uk
Other resources:
The Carers UK website has a wealth of information and an online forum where carers can share experiences and support each other.
Online benefits calculators can be found at Entitled To and Turn2us