What's OCD and how can we help?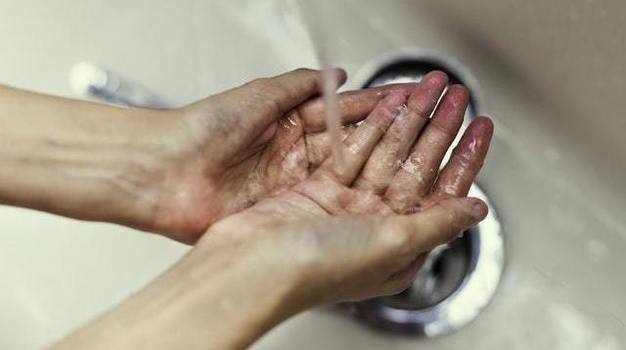 18-02-2019
Obsessive compulsive disorder, or OCD, is one of those conditions that is often misunderstood, even joked about.
But the truth is, it's not just about "quirky" habits, like hand washing; it can be a really debilitating and sometimes crippling thing to live with that can stop people leading anything like a normal life and leave them feeling anxious and isolated.
It's thought as many as 2% of the population are affected by OCD, which can come in many guises.
Despite awareness raising campaigns by charities that specialise in the disorder, it remains poorly understood.
LionHeart counsellor Bernadette Antoniou has worked with clients suffering from OCD and stresses that, although it can be serious, therapy can help sufferers.
She explains: "It can take many forms but the most common type of OCD consists of thoughts or images or impulses that cause high anxiety or distress. It can be gradual or acute, and can come about as a response to difficult life events.
"The impact on relationships, work and family life can be absolutely immense and it is not unusual that the person will be suffering with an anxiety disorder or depression alongside the OCD.
"The common repetitive thoughts can be very unpleasant and can lead to unnecessary actions that the person is simply unable to resist - some of these can be repetitive checking of doors or windows, checking taps, or repeatedly washing hands.
"CBT (Cognitive Behavioural Therapy) can be very effective in treating OCD. You will learn different ways of thinking, reacting and behaving in response to the obsessions and compulsions. Some counsellors can also use something called ERP (Exposure and Response Prevention), which involves gradual exposure to the things that the person fears or the obsessions, and helping them stay with the anxiety that this provokes, while using tools and techniques to help manage that anxiety."
It's estimated that 1 in 4 people with OCD are also compulsive hoarders.
Through a combination of techniques and counselling, Bernadette says she has worked with people who have gone from being terribly affected by OCD to being much more able to manage their compulsions.
She said: "I worked with with someone who struggled to leave the house without checking all the doors and windows multiple times. His actions, which he simply couldn't help, would leave him exhausted and at times make him late for work.
"If he was interrupted while carrying out these compulsive checks, he would have to start from the beginning all over again. This was having an extreme negative impact on his family members as well as himself, and he was left feeling quite depressed.
"We worked together on gradually reducing the number of checks he made while using some relaxation and breathing techniques to help him manage the anxiety that this would provoke.
"Eventually he was able to leave the home with minimal checking, and the confirmation that no one has come to harm as a result. This in turn had a positive impact on all the other areas of his life, and I'm pleased to say his mood gradually improved."
If you or a family member are affected by OCD, the LionHeart counselling team may be able to help. Call us free on 0800 009 2960.