World Mental Health Day: Why it matters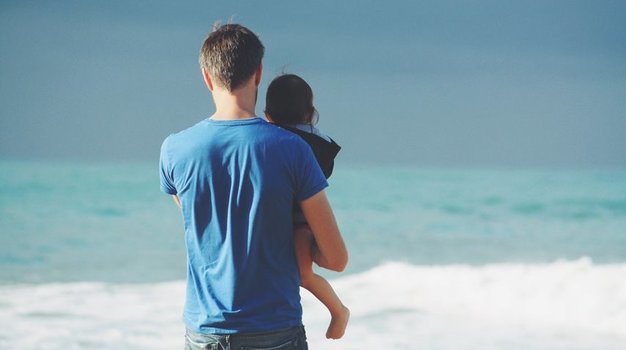 25-09-2018
Take a look around your busy office, the shop where you pick up lunch, or the train or bus you catch to work.
Now imagine 1 in every 6 of all those people standing to one side.
Would it surprise you to know that's the number of people in England who report experiencing a common mental health problem in any given week?
World Mental Health Day takes place each year on October 10th, and aims to raise awareness of mental health issues on a global scale.
'Why should we care? It doesn't affect people like us!'
That's one of the common misconceptions about mental health that awareness days like this are trying to change.
The World Health Organisation says that depression is now the leading cause of ill health and disability worldwide, which is an astonishing statistic in anyone's book.
And a recent survey carried out by Randstad on mental health in the construction industry revealed more than a third of workers had experienced a mental health issue in the last year and as many as a quarter were considering leaving the industry, citing high levels of stress and challenges of maintaining a healthy work life balance.
LionHeart began offering free counselling a few years ago after seeing demand for support among RICS professionals rise. The numbers accessing the service have risen year-on-year, with a 40% rise in clients last year.
We have also seen a rise in the number of people citing mental ill health, stress or anxiety as their main reason for requesting support: accounting for 15% of all calls to our helpline during 2017-18, second only to calls about employment support.
LionHeart counsellor Bernadette Antoniou said: "The more the issue of mental health is in the public eye, the more people feel able to acknowledge they might need help - and ask for it.
"We are in a very fortunate position to be able to offer fast access to counselling, without a waiting list. We hear time and again from our clients that they wish they'd picked up the phone sooner because it has really helped them to move forward: people really under-estimate the power of talking."
We're also making a difference through the work of our John O'Halloran Initiative. The project takes its name from a retired company MD, father and grandfather who tragically took his own life in 2015, much to the shock of his former colleagues and friends who had no idea he had waged a long, secret battle with severe depression.
Annual symposium events held in May aim to raise awareness of the importance of positive mental health and wellbeing in the property industry, and are complemented by a range of mental health and wellbeing workshops for RICS professionals around the UK.
Find out more: