World Suicide Prevention Day: Take a minute, change a life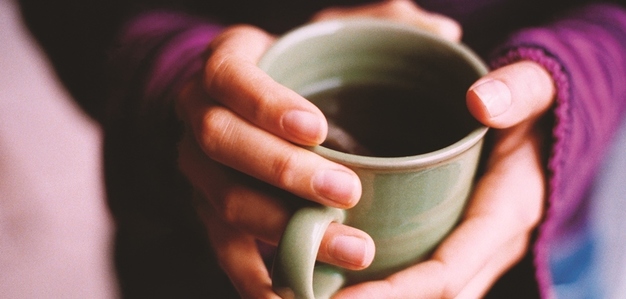 07-09-2017
Did you know that suicide is the leading cause of death among men under the age of 50?
Or that female suicide is now at its highest level in a decade?
Although people may think it's an issue that doesn't necessarily affect them, the stark figures released by the Samaritans show that, in 2015, more than 6,000 UK families lost a loved one to suicide.
That's why LionHeart is backing World Suicide Prevention Day on September 10, which aims to raise awareness of suicide and mental health issues and this year has the theme 'Take a minute, change a life'.
We're also making a difference through the work of our John O'Halloran Initiative, a long-term project aimed at improving mental health and support within the property industry. The project was initially sparked by the tragic suicide of a former company MD and Fellow of the RICS who took his own life in 2015, much to the shock of his former colleagues and friends who had no idea he had waged a long, secret battle with severe depression.
Following three annual awareness-raising symposium events held in May, the ongoing project has seen LionHeart delivering eight half-day mental health awareness and work-life balance workshops for RICS professionals at locations throughout the UK. Several more wellbeing and mental health workshops and webinars are planned over the next few months.
Since May, a number of big-name property firms are working towards the step of signing up to the national Time to Change pledge, demonstrating a top-down commitment to ending the stigma attached to mental health issues. And our mental health ambassadors programme continues to grow, with property professionals who have first-hand experience of mental ill health helping us to raise awareness and start workplace conversations.
Jo Grant, LionHeart's Mental Health Project Co-ordinator, said: "We were really keen that the John O'Halloran symposium events were not just something that happened once a year, but were a kind of springboard for ongoing action to promote better mental health in the property sector. There are many different aspects of the wider project and it's really encouraging that people have been so keen to remain involved.
"The statistics surrounding suicide in the UK are really shocking and John's story is just one example of the very real impact suicide has on thousands of families every year. His family and friends hope that by starting this project in his name, something positive will come out of the tragedy, and that more people will realise that help is available if they are struggling."
LionHeart provides free, professional counselling to RICS professionals and their families. Call the helpline on 0845 603 9057.
Find out more about LionHeart's John O'Halloran Initiative
Watch John's son Rob talk about his dad and his hopes for the work of the John O'Halloran Initiative here
Register your interest now for the 2018 symposium events by emailing Jo Grant