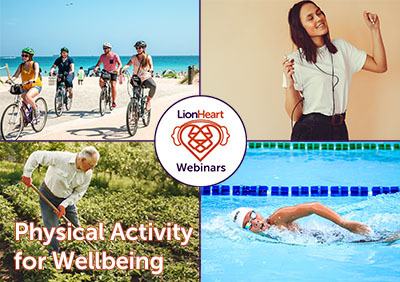 Webinar - Physical Activity for Wellbeing
Know you need to get more active but not quite sure where to start?
This webinar provides an introduction into how you can become more physically active, and how leading a physically active lifestyle can help improve your health and mental wellbeing.
We'll cover:
How much physical activity/ exercise should I do?

What counts towards this goal?

Overcoming barriers to getting more active

Simple ways to increase your activity levels and help you lead a more healthy lifestyle
Our webinars are free but we are very grateful to those who pay a suggested donation of up to £10 to attend.