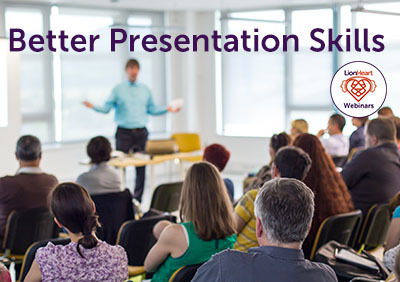 Webinar - Better Presentation Skills
If the thought of delivering a presentation has your heart racing and your mouth drying up, then this 60-minute webinar is for you. It will help you to overcome your presentation nerves and become more confident when it comes to speaking in public or delivering a presentation online.
Ideal for anyone that wants to be a more confident presenter or who wants to learn some of the secrets behind a well-structured presentation, the webinar will include:
Overcoming nerves & changing beliefs

The physiology behind presenting

Effective presentation structure

The use of influential language in presentations

Tailoring your presentations to your audience

The effective use of visual aids
Our webinars are free but we are very grateful to those who pay a suggested donation of up to £10 to attend.