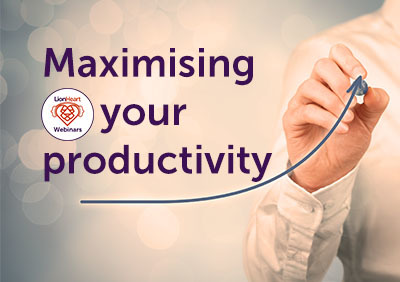 Webinar - Maximising your Productivity
How much of your full potential are you getting out of your day? In this webinar we will consider both the internal and external factors that affect our productivity,
Look at how building a daily routine can help us keep focused and avoid distractions, and the six segments we should consider to ensure we are building a new successful routine.
What do we mean by routine

Why we need a routine

The benefits of establishing a routine

Building a routine with a six segment day
Our webinars are free but we are very grateful to those who pay a suggested donation of up to £10 to attend.