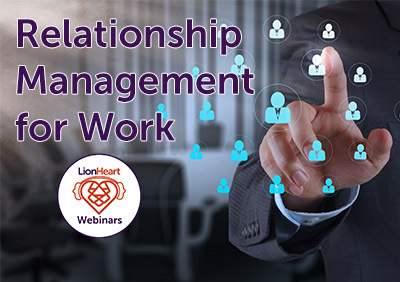 Webinar - Relationship Management for Work
Strong working relationships and trusted partnerships are an essential part of career success and also contribute to our personal wellbeing - so learn what you can do to manage your working relationships better in this 45-minute webinar.
Ideal for anyone who wants to understand how to develop stronger working relationships and trust within a business setting, we will cover:
The relationship ladder

Stakeholder management

The 8 factors of successful relationship management

Decision making criteria

Influencers and power bases

Organisational culture
.
Our webinars are free but we are very grateful to those who pay a suggested donation of up to £10 to attend.