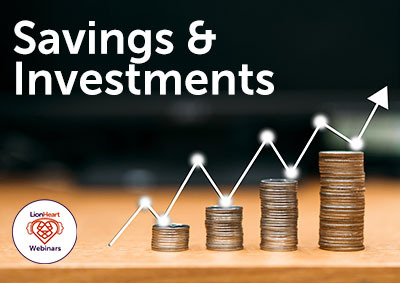 Webinar - Savings and Investments
Where to start when it comes to savings and investments?
This one-hour masterclass will cover all the key facts of saving and investing your money and what you need to think about when it comes to the main financial issues we all face in life. Rather than just bombarding you with information, this interactive session aims to motivate you and help you identify what you personally need to take action on.

It will include:
Savings - goals and vehicles for your money

Interest rates

Economic cycle and investment timescales

Active & passive investment

Attitude to risk, volatility and diversification

Common investment mistakes
Our webinars are free but we are very grateful to those who pay a suggested donation of up to £10 to attend.