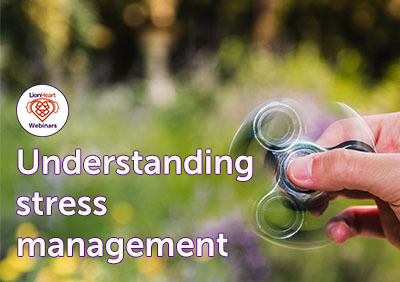 Webinar - Understanding Stress Management
This webinar is to help you understand what we mean by stress and the differences between beneficial and detrimental stress.
We will also look at some of the top triggers of work related stress, and the concepts of the stress container and our stress signature, before considering helpful and unhelpful coping strategies, and how to put a helpful plan in place.
Aims of this webinar
Define stress

Consider beneficial and detrimental stresses

Explore the concept of the stress container

Understand your own stress signature

Coping strategies for stress
Our webinars are free but we are very grateful to those who pay a suggested donation of up to £10 to attend.