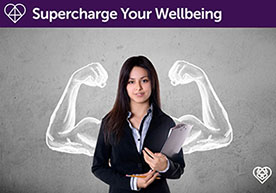 Supercharge Your Wellbeing
Aim:
A one hour seminar developed and delivered by a chartered surveyor aimed at supercharging your wellbeing while studying for your APC and throughout your career.
Our facilitator Natasha says: "Back in 2014 I took my APC for the first time while working full-time and doing my master's degree. I worked myself past the point of being healthy and the huge stress was a contributing factor to me failing my APC.
"I developed techniques, with the help of LionHeart, to get back into a positive mindset. Six months later I took my APC again and passed."
What's covered?
Tools and techniques to bring positivity and calm to your working environment
How to look after your wellbeing while working or studying hard
Creating a support network to help young professionals deal with the stresses the industry bring

s
·
Birmingham
Venue: LionHeart/RICS, 55 Colmore Row, Birmingham, B3 2AA
Date: 6th September 2018
Time: 12:00 - 13:00
Book here
To be added to a mailing list about future CPD workshops and events, please email
events@lionheart.org.uk
.