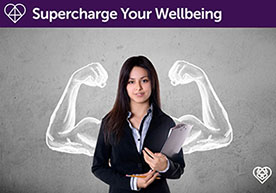 Supercharge Your Wellbeing
Aim:
A one hour seminar developed by a chartered surveyor aimed at supercharging your wellbeing while studying for your APC and throughout your career.
It was originally developed in conjunction with a surveyor who worked herself "past the point of being healthy" the first time she attempted her APC.
The workshop is delivered by RICS professionals who have a good understanding of the industry and the challenges faced during this sometimes arduous process.
What's covered?
Tools and techniques to bring positivity and calm to your working environment
How to look after your wellbeing while working or studying hard
Creating a support network to help young professionals deal with the stresses the industry bring

s
·
London
Date: 20th June 2019
Time: 5:15 pm - 6:15 pm
Venue: Number 63, 63 Bayswater Road, London W2 3PA
Book your space here
To be added to a mailing list about future CPD workshops and events, please email
events@lionheart.org.uk
.