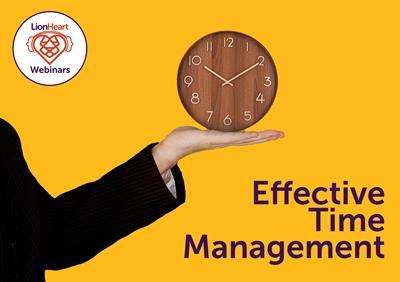 Webinar - Effective Time Management
How often do you look at the clock and wonder where the hours went - except the to-do list doesn't seem to have changed much?
This short webinar will offer bite-sized time management tools and techniques to leave you feeling less frazzled and more organised.
The
30-minute webinar will help you learn:
Benefits of being organised

Barriers which keep you from managing your time

Difference between important and urgent

How to schedule time for important events

Time management tools and techniques
Our webinars are free but we are very grateful to those who pay a suggested donation of up to £10 to attend.