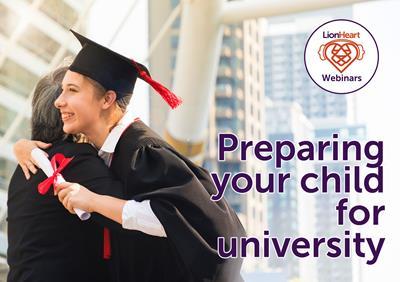 Webinar - Preparing your child for university
A 30-minute webinar that will help you prepare, financially and personally, for this big step in your family's life.
We'll be covering questions like how to talk to children about money and how much can you afford to help? What financial help is available?
University versus apprenticeships
Some tips on discussing university life, from housemates to new responsibilities.
(30 minutes)
Our webinars are free but we are very grateful to those who pay a suggested donation of up to £10 to attend.
To be added to a mailing list about future CPD workshops and events, please email
events@lionheart.org.uk
.
BACK TO LIVE BOOKINGS PAGE