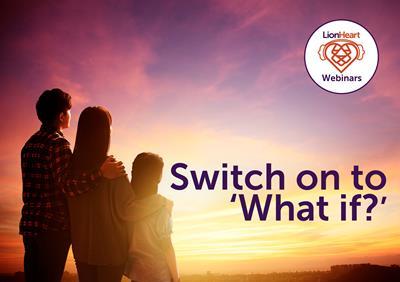 Webinar - Switch on to 'What If?'
We all like to think that life will be plain sailing and we don't need to think about the 'what ifs'. But taking a little time to plan for different eventualities gives you and your family peace of mind and better protection.
This 30-minute webinar will cover:
Protecting yourself and your family
Insurance and what it means
What's out there
Employee benefits
Renewing insurances such as car/home
Other types of insurance
Our webinars are free but we are very grateful to those who pay a suggested donation of up to £10 to attend.
To be added to a mailing list about future CPD workshops and events, please email
events@lionheart.org.uk
.
BACK TO LIVE BOOKINGS PAGE