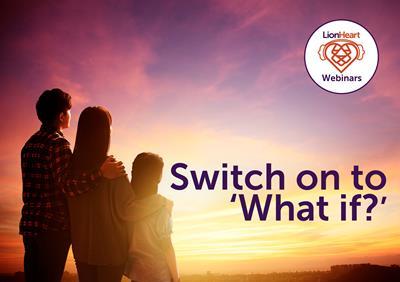 Webinar - Switch on to 'What If?'
We all like to think that life will be plain sailing and we don't need to think about the 'what ifs'.
Unfortunately, it's not always the case.
Taking a little time to plan for different eventualities gives you and your family peace of mind and better protection.
This 30-minute webinar will help you get started in planning for your future, and will cover:
Protecting yourself and your family

Insurance and what it means

What's out there

Employee benefits

Renewing insurances such as car/home

Other types of insurance
Our webinars are free but we are very grateful to those who pay a suggested donation of up to £10 to attend.