Webinar - Switch on to will writing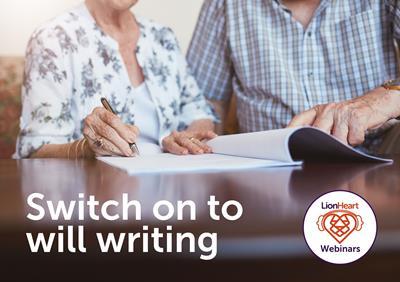 Did you know £8 million in money and property went to the government last year because people didn't leave a will?
This 45-minute webinar will give an introduction to wills, why you need one, and some of the decisions you need to make.
Our webinars are free but we are very grateful to those who pay a suggested donation of up to £10 to attend.