Changing attitudes to mental health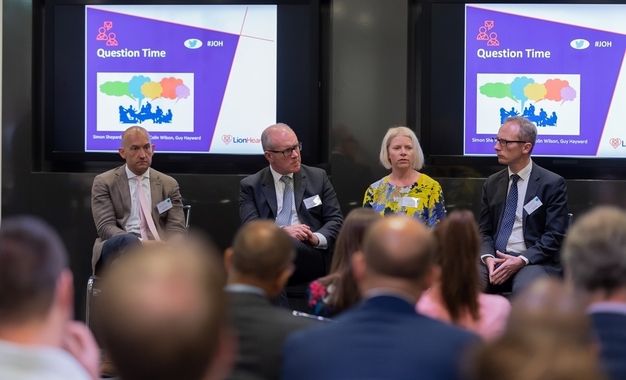 16-05-2019
The last few years have seen a definite sea change in the way people talk about and acknowledge mental health.
There has been a rise in the number of high-profile people speaking openly about their own mental health - Princes William and Harry, actors, musicians, big names from 'macho' professional sports like football, rugby and boxing - which would have been unfathomable a few years ago.
For a long time, it was felt that the property industry lagged behind other professions; there was still that pressure to perform and a reluctance to admit that one was struggling, in case it was perceived as weakness.
The surveyors ringing through to the LionHeart helpline often felt at rock bottom. Hardly any, though, articulated that they felt they needed support for mental health issues straight away. It wasn't until the support officers working with them, having gently asked several questions, raised the subject that they felt able to acknowledge they were stressed, struggling, anxious or depressed. Uptake of our professional counselling service increased, and continues to increase year on year. Service users told us it had been "life-changing" - even if there was an element of disbelief that they had A) accessed counselling and B) it had helped.
Slowly, those people ringing the helpline began to be more upfront about mental health. Last year 15% of RICS professionals who came to us for help did so because they were suffering with a common mental health issue - about equal to the number who came forward due to physical ill health or disability for the first time ever.
These days, there's no getting away from the fact that mental health is a subject that affects every profession, every walk of life, every single business. And although we have come a long way in increasing openness and changing attitudes, there is still some way to go.
LionHeart's mental health project began in memory of John O'Halloran FRICS, a retired company MD who took his own life in 2015. His friends and former colleagues were stunned to discover after his death that John, who appeared to "have it all", had in fact suffered from depression for his whole adult life.
Sadly, John is not an isolated story. Figures from the ONS recorded 48 surveyors took their own lives between 2011 and 2015. Across the UK, there were 5821 recorded suicides in 2017. Countless families are affected by the heartbreak of losing a loved one to suicide.
Despite increasing awareness, admitting to a mental health problem can still feel like an insurmountable barrier.
Studies by mental health charity Time to Change suggest 60% of people still wait more than a year before telling close family and friends about a mental health problem. No surprise, then, that an estimated 95% of employees ringing in sick with stress give a different reason rather than admit the truth.
Consider the following facts:
300,000 people with a long-term mental health condition lose their job each year
Around 15% of working people have symptoms of an existing mental health condition
Mental health conditions cost employers between £33 billion and £42 billion annually, and are thought to account for almost 13% of all absences from work
The John O'Halloran Initiative set out to challenge perceptions around mental health and help break down those stigmas among property professionals. We work closely with John's children and former colleagues, who all hope the project's legacy will be to create something positive out of a tragedy and, perhaps, save others heartache.
It is clear some important conversations have been started and maintained through the ongoing work of project. But it's also clear that there is still some way to go. We are delighted to have the British Property Federation working in partnership with us this year to help us reach even more people and keep that conversation going.
Join us for the 4th

annual John O'Halloran Symposium in central London on June 18

th

, kindly backed by BPF and British Land.

To book your free space click here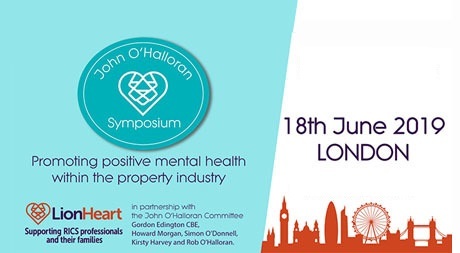 Jo Grant is LionHeart's mental health project co-ordinator. This blog originally appeared on the BPF website.