The importance of legacies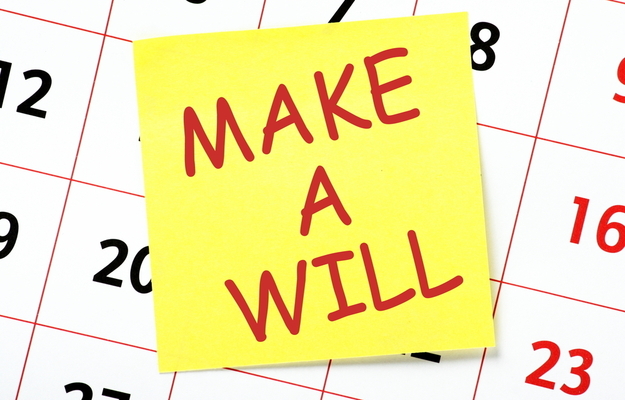 12-10-2020
Making a will - even thinking about it! - may feel scary and daunting, but it can be easier than you suppose.
A will ensures your wishes are followed regarding the guardians of any children, the allocation of your property and possessions, and the people in charge of organising your estate.
October is Make a Will Month - but a staggering number of people don't have wills (around two-thirds of British adults). Sometimes it's a 'tomorrow, tomorrow' mentality, but sometimes the subject is simply one we don't want to spend too much time thinking about.
Having a professionally written will can make the necessary arrangements much easier for your loved ones and reduce unnecessary distress during an already difficult time. You may also be able to reduce the amount of inheritance tax payable on your estate if you take advice from a solicitor.
Including gifts to charities in your will is an opportunity to make a powerful impact on the causes that mean a lot to you, often in ways that you'd be unable to do during your lifetime. It is also a wonderful way of helping future generations beyond your lifetime. There can be significant tax advantages of including gifts to charity in your will too.
Legacy giving is an incredibly important element of our fundraising here at LionHeart and an area we really want to tell people more about. Over the years, many of our supporters have generously included gifts to LionHeart in their wills and last financial year we received over £75K in legacy donations.
There are several different types of legacy gift you could consider:
A residuary gift means giving a share of your estate. It could be all or a percentage of your remaining estate, once fees, outstanding costs and other gifts have been taken care of
A pecuniary gift is a fixed sum of money. To prevent your gift decreasing in value over time you can link your legacy to the Retail Price Index to ensure that the value of the gift you make today is worth the same in the future
A specific gift enables you to leave specific assets such as property, stocks and shares or other valuables like jewellery or paintings
We are asking our supporters to consider including a 1% residuary gift to LionHeart in your will - after taking care of your family and friends first, of course. Even a small percentage like this can make a considerable difference to the charitable work we are able to do. Donations help us continue our valuable support to past and present RICS members - people just like you who happen to be experiencing difficult times or personal challenges.
A gift in your will could help us provide much-needed emotional and practical support for a family dealing with the devastating loss of a loved one. It could help someone worried about their family's financial security and future because of redundancy, unemployment or serious illness. Or it could provide urgent counselling to someone experiencing a mental health crisis.
Any gift you're able to make is truly appreciated, especially during these unpredictable times. Donations from our supporters are increasingly crucial and we want to ensure we can continue to be there for future generations of your profession, just as we are here for you today.
Anyone who tells us they have included a gift to LionHeart in their will is invited to join the LionHeart Guild, our special group of loyal and long-term supporters. It is really important to us that we're able to build a relationship with you, understand your motivations and obviously thank you personally for making such a valuable donation. However, if you'd rather not share such a personal decision, that's absolutely fine too!
During this Make a Will Month, please do consider including a gift to LionHeart in your will to allow us to be there into the future for your profession. Please do get in touch with us directly if you have any questions about legacy giving and we'll be very happy to help.
Faye Smith joined LionHeart in March 2020 as fundraiser. Faye has worked in fundraising for 17 years and has experience in legacies, stewardship and all areas of individual giving. Prior to LionHeart she worked in various roles at the University of Warwick, Birmingham Women's and Children's NHS Foundation Trust and the UK Sepsis Trust.
Find out more:
Get the lowdown on wills and what you need to know in our Switch on to Will Writing webinar. The next one takes place on Friday October 16th and can be booked here
See how your donations are helping us to change lives in our latest Impact Report
If you'd like to discuss any aspect of donating to or fundraising for LionHeart, please email Faye Smith