Why we must care about work life balance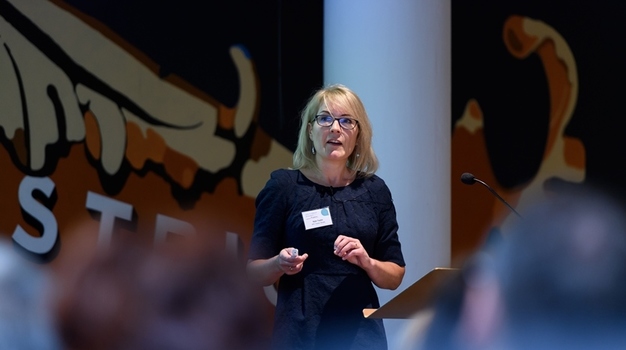 18-05-2017
The property profession can be a stressful place to work. It doesn't matter what level your career and professional development is at, poor work life balance is endemic and costing us dear. Billions are lost to the economy as a whole every year through days lost to stress and related illnesses.
Mental health awareness is improving: LionHeart and other organisations are working hard to help remove the stigma. But let's not wait until depression and anxiety affect us personally and professionally, let's be pro-active and take preventative measures. This is why LionHeart and I have developed the Work Life Balance workshops.
I have spent many years in the learning and development department of the Valuation Office Agency, where I managed the professional development of 100 Graduate Valuers nationwide.
But my own personal work life balance was not very good and I supported several staff through stress related absences. I began to see that the so-called soft skills are not be underestimated and I spent equally as much time on pastoral care as providing technical training.
I developed resources to help my team cope with the pressures of APC and it worked, the pass rate improved. There was a tangible benefit to effective work life balance.
I am now a passionate cheerleader for all things work life balance related. I came to work with LionHeart on this area after completing their survey on challenges facing the profession. I realised there was a chance to support LionHeart with this important work and contacted them to offer my services. I put together a training proposal and we agreed a format.
One of the key goals for this workshop is a culture change: we need to accept that a good work life balance does not equal slacking off.
It makes me angry and sad to see surveyors trapped in an endless cycle of pointless presenteeism and competitive effort - the urban myth that if Fred is not stressed, he is not working hard enough. Please, let's just stop and think… because you cannot think clearly when you are stressed.
We need to change the way we view time management and relaxation techniques. These are not the fluffy extras but the skills that enable a career to be sustainable over the long term and prevent an expensive burnout and potentially serious mental and physical health issues.
In the LionHeart Work Life Balance workshops (one near you soon….) we will address this attitude in a learner-led environment acknowledging our differences. You need to set goals that are right for YOU and we have exercises and discussions to help with this.
The workshop also includes some tips for more efficient time management to try and create the necessary headroom for the relaxation, mindfulness and meditation tips we cover.
Come and join me and get 3 hours formal CPD in a fun environment. It could be a life changer.
Kate Taylor FRICS is an experienced RICS APC assessor and independent training consultant. She is also the author of the Commercial Property Quick Start Revision Guide and Estates Gazette Pathway to Success APC series.
LionHeart's Work Life Balance workshops are free, although we suggest a £20 donation to help cover running costs. Find out more here
Read more blog articles from Kate: