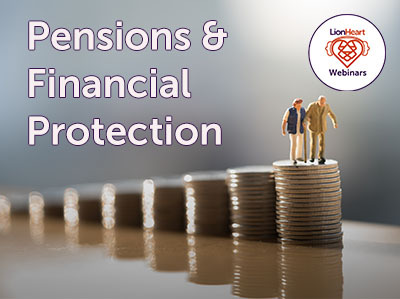 Webinar - Pensions and Financial Protection
Get the lowdown on saving for later life and taking out financial protection so you can make confident decisions and steps to save for a comfortable retirement.
It might seem like a lifetime away, but the earlier you understand how pensions work and why it's important to save for later life, the better.
This is a one-hour webinar that will cover:
Planning for retirement, state pensions and how much you might need

Investing within your pension

Legislation changes and how pensions work, from Pension freedom to annual and lifetime allowances

The what-ifs: what happens if you leave a company or it goes bust, or you die before retirement

Financial protection: most common types of protection, plus protection in the event of unemployment
Our webinars are free but we are very grateful to those who pay a suggested donation of up to £10 to attend.