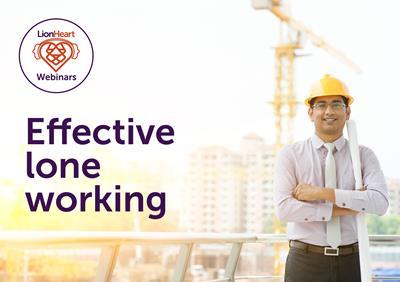 Webinar - Switch on to effective lone working
If your working life is mostly lone or home working, the chances are you sometimes feel a little isolated. This 30-minute webinar looks at top tips for effective lone working, common challenges and how to overcome them, and how surveyors who spend a lot of time lone working can look after themselves better and stay safe.
Our webinars are free but we are very grateful to those who pay a suggested donation of up to £10 to attend.