A carer's story: Don't try to do it all yourself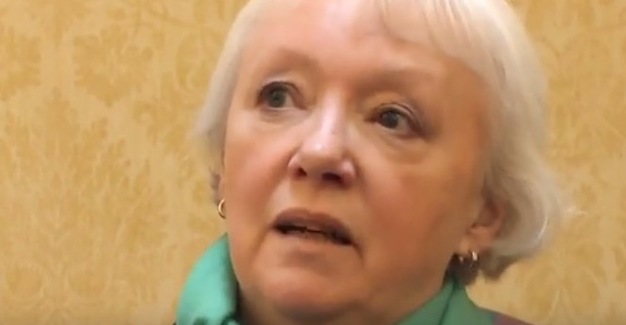 08-06-2016
A carer supported by LionHeart has told how the help she has received from charities has made all the difference to her life.
Sue has been caring full-time for her husband John, now aged 80, since he suffered a major stroke in 2012, and is determined to keep him at their family home in Cumbria.
She shared her story to highlight national Carers Week this week and said the help she had received from LionHeart and local charity Eden Carers had given her the strength to carry on.
Sue (pictured above, courtesy of Eden Carers) was struggling financially and to maintain the couple's old Victorian townhouse, and recalls: "I was literally in tears when I contacted LionHeart last October."
One of the LionHeart support officers, Ben Halpin, was assigned to Sue's case and, within a short space of time, a monthly grant was made available to top up the couple's income and help alleviate immediate financial worries.
But Sue says the emotional support has also been invaluable: "Since then, it has strengthened me completely and helped me to have less worries, to feel there is someone there that I can speak to when I need them.
"The loneliness is one of the hardest things: John's condition is worsening now, he is not going to get better. Our four children all live a long distance away and, apart from a few close friends who are a great support, people do drift away as you are simply not able to give time to nurture those relationships as a carer. Sometimes it can even be difficult to find time to go out for a short walk.
"Even chatting to Ben each week, just knowing I can be a bit selfish and pour out my heart to him, is a great support."
Cuts in adult social care budgets have meant the hours of support and respite Sue receives have been reduced. LionHeart offered to pay for a short break for the couple at Christmas time, and is now exploring ways to help Sue receive a much-needed break.
She says: "I'm determined to keep him at home come what may. We have been married 41 years and he has just been a wonderful husband and done everything for his family."
Life for the pair has changed completely since John's stroke. Both kept fit and had run marathons, and John, previously a self-employed surveyor, went to the gym every day and walked a lot.
Sue said she had a message for other carers, which was to reach out and ask for support: "Don't try to do it by yourself because if you are a carer you are going to have huge ups and downs to deal with - just try to make your life that bit easier. I certainly wish I had contacted LionHeart all those years ago when John first had his stroke: it has just made such a difference."
Sue was recently filmed by Eden Carers, the local charity which also offers her vital support, speaking about the life of a carer. Watch their short Carers Week video

here

.

If you're a carer who would like to find out more about how LionHeart can help, please call us on 0845 603 9057, or email

info@lionheart.org.uk
Read our other article: Carers' life chances are being harmed
Useful websites: