Bookings open for 2018 John O'Halloran Symposium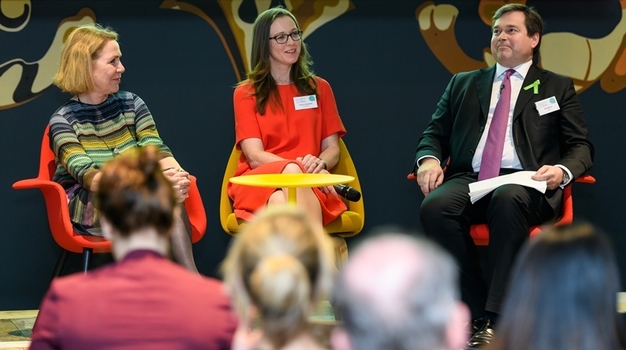 26-02-2018
Bookings have opened for LionHeart's 2018 John O'Halloran Symposium events, taking place in May.
The mental health awareness events will this year take place in four cities across the UK:
London - May 9th
Cardiff - May 15th
Manchester - May 22nd
Edinburgh - May 30th
The events are free to attend and open to anyone working within the property industry with an interest in finding out more about mental health and providing better support within the workplace.
As well as setting out to raise awareness of mental health issues and the importance of wellbeing at work, it's hoped the annual events will also help to tackle the stigma which still surrounds mental ill health and make it easier for people to get support.
The very first event was held in 2016 in memory of John O'Halloran FRICS, a year after he sadly took his own life following a long secret battle with depression and the loss of his wife. John's children and former colleagues organised the event as a kind of conversation starter within the industry, and later asked if LionHeart would consider on the running of a wider mental health project in John's name.
In 2017 as part of the John O'Halloran Initiative, LionHeart ran three symposium events in London, Bristol and Manchester, and rolled out a series of CPD-approved mental health and wellbeing workshops and webinars aimed at RICS professionals.
In addition, LionHeart has signed up more than a dozen volunteer mental health 'ambassadors' - chartered surveyors with first hand experience of mental health problems such as anxiety or depression who are prepared to raise awareness by sharing their own stories.
JOH project co-ordinator Jo Grant said: "We were really overwhelmed with the support we received from individuals and property firms following the success of the 2017 events, and really look forward to building on this even more this year.
"Our ambassadors are playing a hugely important role by sharing their own stories and helping other people who may be struggling realise they are not alone - and, importantly, it is possible to recover and move on from mental illness.
"We look forward to welcoming as many people as possible to the four symposium events in May, including the first ones to be held in Scotland and Wales.

"We continue to work closely with John O'Halloran's son, Rob, and former colleagues, who hope the legacy of this project will be to raise awareness of these important issues, and that something positive will come out of John's very tragic death as a result."
Each symposium event will feature some of the LionHeart ambassadors as well as industry figures and experts from the field of mental health. There will also be chance to discuss practical steps that can be taken in the workplace to provide better support for staff wellbeing, and how to tackle the stigma often faced by those who suffer from mental health problems.
You can find out more about the background of the John O'Halloran Initiative in these short videos: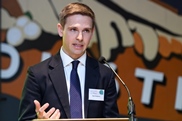 WATCH: John O'Halloran's son, Rob, speaking about the project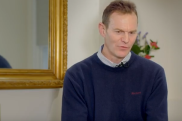 WATCH: Some of LionHeart's mental health ambassadors discuss their experiences