CBRE employees raise thousands for LionHeart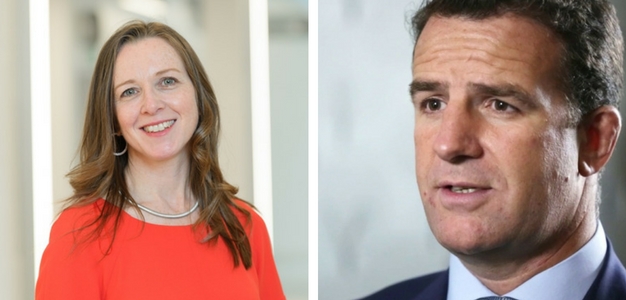 08-11-2017
A fundraising campaign by CBRE has raised over £16,000 for LionHeart for the second year running.
The commercial property and real estate service adviser gave its chartered surveyor employees the opportunity to make a donation via a payroll giving campaign earlier this year.
The money raised has now been handed to LionHeart to spend on its charitable aims, supporting RICS professionals and their families through difficult times.
CBRE has worked closely with LionHeart for a long time and began running the payroll giving campaign when bosses became aware that, because the firm paid the RICS subscriptions for its staff, they were missing out on the annual opportunity to make a donation through the subs process.
The firm later became the first of LionHeart's official corporate partners, pledging to help raise awareness of the charity's services to staff as part of their commitment to health and wellbeing at work.
Ciaran Bird, CBRE UK Managing Director (above, right), said: "The wellbeing of our staff is of utmost importance to CBRE and I am delighted that CBRE's RICS members have once again come together to generously support fundraising efforts. We are working closely with Lionheart to highlight the diverse range of health, wellbeing and support services available to RICS members and their families."
Davina Goodchild, CEO of LionHeart (above, left), said: "We are enormously grateful to our friends at CBRE for giving their staff who are RICS members the opportunity to take part in a payroll giving campaign once again. We are always happy to receive donations, which play a vital part in helping us continue to support RICS professionals and their families during any difficult times they may face at any point in their career or later in life.
"But perhaps even more important to us is the support from senior management at CBRE when it comes to helping us highlight to their employees the wide-ranging health, wellbeing and other support services that LionHeart offers.
"CBRE were one of our very first corporate partners and we look forward to continuing to work closely together to support them and their staff in future."
LionHeart's services range from grants to health and wellbeing services including free professional counselling for issues like stress, anxiety and depression, as well as work-related support.