LionHeart Announces All Round Increases in Service Use and Donations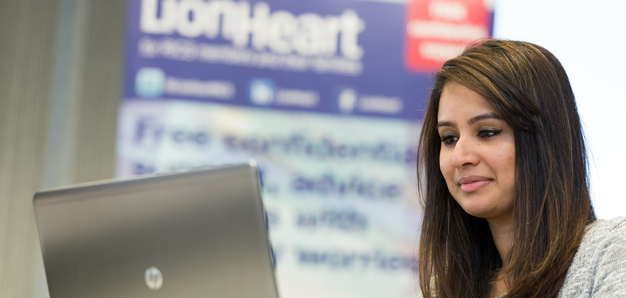 27-04-2015
LionHeart is delighted to announce across the board increases in the numbers of people it has helped, and donations. The encouraging figures come after a year in which the charity introduced targeted report information for RICS members, and RICS Continuous Professional Development (CPD) courses in Early Career Financial Planning and Planning Retirement.
Unique visitor stats for the Lionheart website increased by 83% over the 2014/2105 financial year, enquiries through the site went up by 400%, and the number of online donors rose by 475%.
RICS members and their families are also making more use of the services and support offered by LionHeart. The number of new individuals helped was 278% higher than that in the previous year, with the overall number benefiting from services and support increasing by 81% - including 38% more making use of LionHeart's counsellors.
In addition, the number of donations given through RICS Subscription Renewals has risen by 20% - indicating the industry's recognition of the valuable service LionHeart provides.
LionHeart CEO Davina Goodchild said: "I am thrilled that the services offered by LionHeart and support of them are being recognised more and more by those they do or may benefit. It is important for us to build on these positive figures and continue the great work LionHeart undertakes.
"I'd like to thank those who have donated and fundraised for LionHeart. The services and support the charity offers really does make a difference to those who need its help."