The physical and mental toll of caring: Carers Week 2018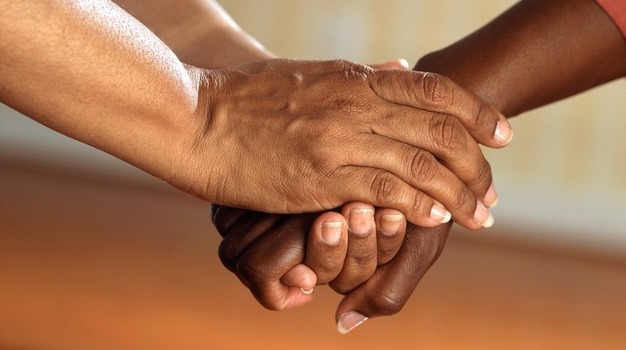 11-06-2018
Carers who provide more than 50 hours of care a week are more than twice as likely to suffer health problems than non-carers, a new report has revealed.
The report, published to mark Carers Week 2018 this week (11-17 June), also looks at ways carers can be supported to stay healthy and connected, and feel less isolated, so that they can care well for their loved one while maintaining their own health and wellbeing.
The report revealed that over 70% of carers said they had suffered mental ill health as a result of their caring responsibilities, while just over 60% said their physical health had been affected.
And over half said they thought their own health would decline over the next two years because of the toll of caring.
Just 1 in 10 of those surveyed said they didn't believe caring had a negative impact on their own health.
Many respondents said they felt there was no time to look after themselves as a carer, while others described the exhaustion of constant worry.
Carers Week is calling for the huge contribution made by carers to be recognised as the government looks to review funding of social care in England. Organisers say that supporting the health, wellbeing and choices of carers must be "at the heart of future decisions" on funding for health and social care.
It also wants GPs and other health professionals to do more to make carers aware of the support they can get to look after their own health, including health checks, medication and flexible appointment times.
The report also touches on the important role employers have to play: "Employers increasingly recognise their role in supporting the health and wellbeing of their employees. As more of us juggle work and providing unpaid care, making carers aware of workplace support has never been more important."
LionHeart is able to provide practical, emotional and sometime financial support to RICS professionals and their family members who are carers.
Bena Kansara, support services manager, said: "There may be millions of carers across the UK but at LionHeart we know that caring for someone can be a very lonely business. Our team of expert support officers help a number of people, whether they are caring for a partner or spouse, an elderly parent or a sick or disabled child.
"This might be as simple as being there to listen in regular phone calls, especially if your caring responsibilities have left you feeling isolated.
"We can also offer advice on navigating the benefits system, advocacy, legal advice or counselling.
"And in certain situations we are able to offer some financial help, including something towards a much-needed break or respite.
"I'd encourage anyone who finds themselves in this position to pick up the phone and give us a call, and just see if we might be able to help ease some of the worry of caring for a loved one."