Tributes to former chairman of LionHeart trustees Frederick Jones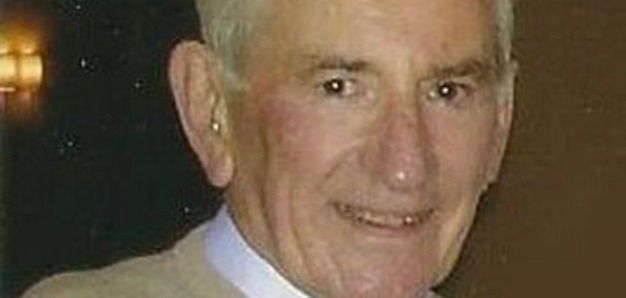 25-02-2016
A former chairman of LionHeart's board of trustees has died at the age of 92 after a long and successful career.
Frederick David Jones DFC FRICS - known to all as Fred - was born in Enfield, London, in June 1923, and educated privately in Clacton.
In 1941, he enlisted in the RAF and became a Lancaster pilot with the rank of flight lieutenant during the Second World War. He was later awarded the DFC, and the citation referred to a number of raids when his aircraft was damaged. These included one close shave where Fred and his comrades sought shelter in a barn, only to find there were German uniforms hanging on the walls and they were in fact perilously close to the front line. The French who helped them get home requested a football in return, and Fred ensured one was duly delivered as promised.
After the war, he joined Sturt and Tivendale, a north London firm of chartered surveyors and auctioneers. He qualified in 1951 and progressed through the firm as general practitioner and auctioneer, later becoming senior partner. He enjoyed auctioneering in particular, and became a director of the London Auction Mart.
As well as tirelessly working five days a week plus Saturday mornings, Fred took on numerous extra commitments in supporting his chosen profession. He served on various committees of the Chartered Auctioneers and Estate Agents Institute and the RICS, and was chairman of the RICS Benevolent Fund (now LionHeart) from 1980 to 1985. He was also a trustee of the Headley Court rehabilitation centre (formerly for RAF servicemen) which the Chartered Auctioneers supported in many ways.
A good all-round sportsman, Fred was also a devoted family man, marrying his wife of 70 years, Molly, after meeting her at a dance in Scotland while on a training placement with the RAF. The couple later made their home in New Barnet, bringing up three children.
His son Rod said: "He was a gentleman, a thorough professional with a real concern for others. He was enormously respected by family, friends and colleagues. He set high standards and his qualities will be long remembered."
Caroline Pelham-Lane, current LionHeart trustee, also paid tribute, saying: "We who are running the charity now build on the foundations established by our predecessors, and are very grateful for the legacy they have left us."
He is survived by wife Molly, aged 91, their three children, eight grandchildren and six great-grandchildren.