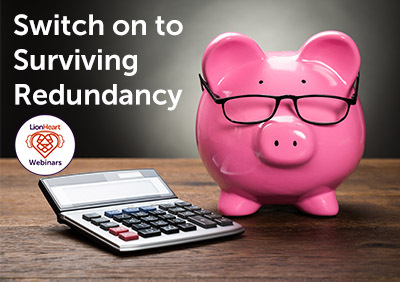 Webinar - Surviving Redundancy
If you're facing redundancy you'll probably have a million questions in your head. This webinar will help give you some answers to deal with the financial practicalities, and help you start to formulate a plan.
The one-hour webinar, delivered by financial experts, will cover:
Redundancy pay and tax

What happens to my pension?

Am I entitled to state benefits?

What should I do with the lump sum?

Budgeting and money saving tips

The must-dos: protection

When you might need help and where to get it
Our webinars are free but we are very grateful to those who pay a suggested donation of up to £10 to attend.