LionHeart is there for RICS professionals all over the world, no matter where they are based. We are supporting a growing number of surveyors living and working outside the UK, although we know there are many more people who may not know the full extent of the support they can get through LionHeart. We have started to recruit volunteers who are willing to help us build a global network, raise awareness and increase our reach even further.
Our global networking ambassadors have pledged to spend time raising LionHeart's profile in their professional communities so that even more surveyors realise how we can help them, at any stage of their career and no matter what challenges they may face.
Alongside our long-standing mental health ambassadors and APC ambassadors, we hope to engage a number of RICS professionals all over the world who will be advocates for LionHeart and help us build even stronger links in the surveying community.
If you would be interested in finding out more, please give the team a call or email us at ambassador@lionheart.org.uk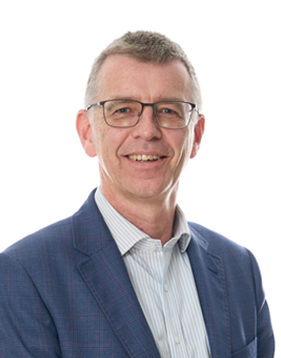 Kevin Brogan
--
A chartered surveyor of over 30 years, Kevin Brogan leads the group risk and compliance function of Herron Todd White. A well-respected market commentator on the Australian property industry, he has also served on RICS Governing Council and as chair of the API South Australia Committee.
He says: "As a member of RICS Governing Council, I have had broad oversight of LionHeart. Despite this, I have not been actively engaged with the charity and I feel that is something I would like to change.
"I have had a lifelong association with RICS (including membership for over 30 years) and my motivation for standing for election to Governing Council was to contribute something. Now my term has come to an end, I would like to continue to contribute; LionHeart provides an opportunity to make a real difference to the benefit of others who may need support. As an ambassador, I hope to help raise the profile of LionHeart, and RICS generally, in Australia."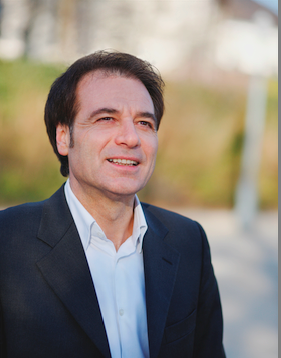 Luciano Capaldo
--
Luciano Capaldo FRICS has over 30 years' experience spanning civil, building and environmental engineering and architecture, working with several major international institutions. He now specialises in real estate appraisals and management all over Europe and the Far East.
He says: "I was drawn to supporting LionHeart because I feel fortunate to have achieved much in my career and life has always smiled at me. Unfortunately for some people, at some points in their lives, that smile is taken away through no fault of their own and I am convinced LionHeart can help provide that smile and support when it is most needed."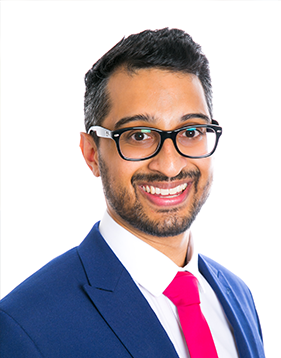 Kieran Chauhan
--
Kieran began his career in the construction industry in 2010 in the UK, becoming chartered in 2014 and moving to Dubai to work in construction claims and dispute resolution.
At the age of 28, Kieran obtained fellowship with the RICS, making him the youngest FRICS across the globe at the time. He has since continued to use this as a platform to inspire the next generation of professionals in the industry. He is also actively involved with the RICS in the Middle East and chairs the UAE National Board.
Kieran is proud to be an ambassador for LionHeart and says: "I hope to raise awareness of LionHeart and all the great assistance it offers to professionals in the industry, in the hope even more people will use their services and therefore not have to suffer in silence."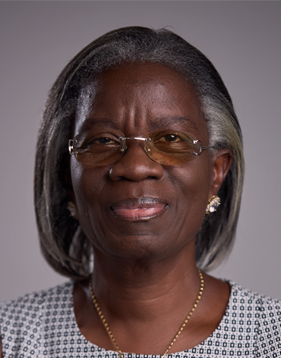 Rosemargaret Esubonteng
--
Rosemargaret Esubonteng is a chartered quantity surveyor with almost four decades of experience in the built environment. She is the founder and principal consultant in OshDarley Consult, a quantity surveying and project management firm in Ghana working with public and private sector clients. Rosemargaret is the current President of the Ghana Institution of Surveyors and is looking forward to using this network to build awareness and links with LionHeart.
She says: "I know that sometimes life may take a difficult turn for people and during such times a truly supportive intervention is valuable. I am very glad to be able to let our members in Ghana know about the different types of assistance Lionheart offers to all RICS members across the globe that they are equally able to access."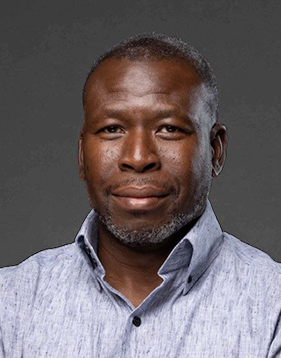 Dele Oyekanmi
--
Dele Oyekanmi FRICS has more than 30 years experience as a commercial, contracts and procurement professional in the UK, Europe and the Middle East & North Africa and is currently involved with one of the world's most innovative and impacting projects, The Line with NEOM in Saudi Arabia.
Dele became chartered in 2002 and a Fellow in 2014. As a strong motivated RICS member, Dele has been a member of the International Conduct and Competence Global Advisory Group and acts as a chairman for the APC. He has been mentor and counsellor for many potential Chartered Surveyors around the world.
Dele first began volunteering as a schoolboy and student. He would later take a voluntary career break to travel to Brazil which inspired him to set up non-profit Destiny Builders, helping the widows of genocide, orphans and young adults in Sub Sahara Africa for the last 25 years.
He says: "As an ambassador for LionHeart, I want to use the voluntary life skills I have developed over the years to help other professionals who deserve mental and professional support. I believe strongly in giving back and using your gifts to serve humanity."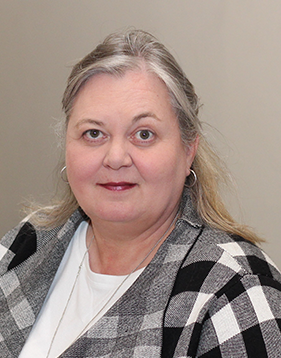 Marna van der Welt
--
South-Africa-based Marna van der Walt is CEO of Excellerate Property Services, a group of companies with over 16,000 staff, R180 Billion in assets, delivering a wide range of integrated property solutions across Africa, UAE and the UK.
A Chartered Accountant and Fellow of RICS, she has extensive experience in the property industry, having served as President of the South African Property Owners Association (SAPOA) and the South African Council of Shopping Centres (SACSC). She has also worked with RICS International Governing Council and the Women's Property Network, among other professional organisations.
She says: "I'm excited to be a Global Ambassador for LionHeart, as their support provides hope, kindness and comfort in so many people's lives."